Our turf clocks are skillfully handcrafted from 5000 year old Irish boglands, the oldest in Europe. Dried turf peat makes a very robust material and perfect for sculpture
Turf Craftwork has revived in Ireland in recent years. Each piece is individually handcrafted and totally unique.
Bring a unique piece of Irish history into your home.
3 Irish Turf Clocks Items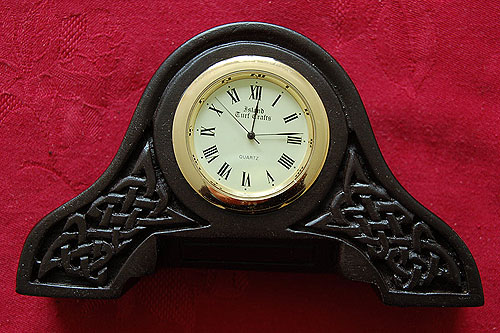 Turf Tara Celtic Clock
Price: $ 59.50
Tara Celtic Irish Clock. Crafted from Irish Turf that is thousands of years old. Tara, the...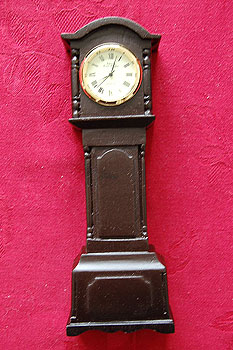 Grandfather Irish Turf Clock 6" Tall
Price: $ 65.00
Irish Grandfather Clock with a difference. This is handmade from 5000 year old Irish Turf. A really...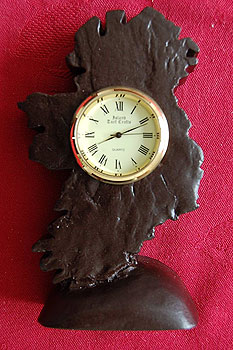 Ireland Map Miniature Clock
Price: $ 45.00
Irish Map Miniature Clock. Handcarved in Irish dried peat turf from Europe's oldest boglands, this...