Holy water is water that has been blessed and is kept in a font set apart for baptism.
As a reminder of baptism, Roman Catholics dip their fingers in the holy water font and make the sign of the cross when entering church.
2 Ceramic Water Fonts Items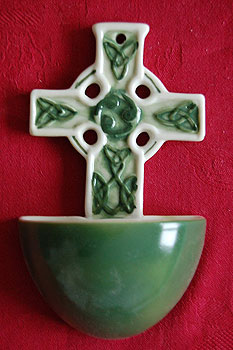 Celtic Cross Irish Holy Water Font
Price: $ 14.50
Irish Holy Water Font. Beautiful shade of green with ancient Irish Celtic Cross Design. Available...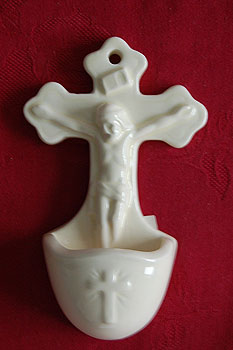 White Crucifix Holy Water Font
Price: $ 19.99
Beautiful white ceramic Holy Water Font. Showing Jesus on the cross. We have a range of water fonts...