High quality Irish crafted Ashtrays. An ashtray is a receptacle for ash and butts from cigarettes though they are also popular as decorative items and can be used to hold other items.The most comman ashtray is a flats base cylinder shape, resting on a table.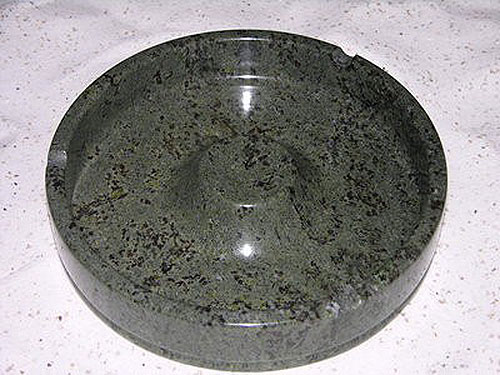 Connemara Marble Ashtray
Price: $ 45.00
Superbly crafted solid Connemara Marble Ashtray available in three different sizes. A rare marble...