Brass Bells & Wind Chimes
Bells have played a role in society from ancient times and today, despite the advents of modern technology are still used in a number of different ways such as the altar bell at Catholic mass, the large church bell, the school bell, ship's bells, tubular bells, musical and many more.
Brass Bells & Wind Chimes Item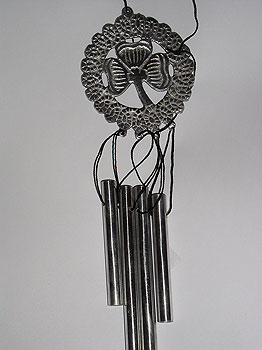 Shamrock Irish Miniature Wind Charm
Price: $ 9.99
Charming Shamrock Design Irish Wind Charm available online from our Irish Gifts Store. We have...