Fishermen flock to Ireland from all over the world, particularly continental Europe to experience the pleasure of fishing in Ireland.
Freshwater fishing is particularly strong and the sea fishing industry has grown considerably over the years.
Popular fish include wild salmon, brown trout, pike, perch and bream.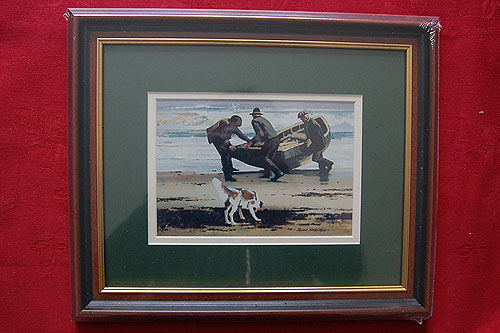 John Skelton - Atlantic Coast
Price: $ 49.50
'Atlantic Coast', Doolin Co. Clare by John Skelton. Skelton is best known for his observations of...