We have selected a range of the most interesting Irish historical and topical Stamp issues.

They are presented in attractive mahogany style frames.
Ideal for the home, bar or office.
3 Framed Stamp Sets Items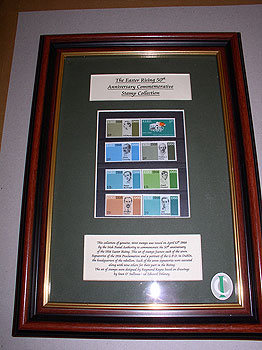 Ireland 1966 Easter Rising Framed 1966 Stamp Collection
Price: $ 69.50
'Special Framed Edition'This collection of genuine, mint stamps was issued on April 12th 1966 by the...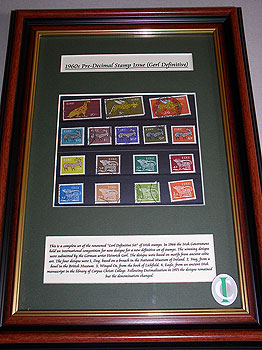 Framed 1960's Gerl Pre-decimal Definitive Stamp Set
Price: $ 55.00
This is a complete set of the renowned 'Gerl Definitivee Set' of Irish Stamps. In 1966 the Irish...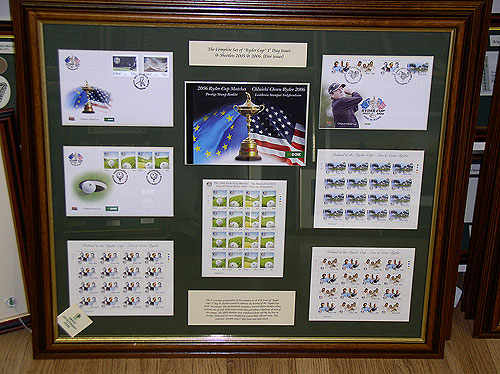 Framed The Ryder Cup Collection
Price: $ 195.00
Contains the 3 different stamp sets isssued to mark Ireland's history in the Ryder Cup. Contains...