You are not just buying an attractive piece of jewellery, you are buying a part of the history of the island of Ireland.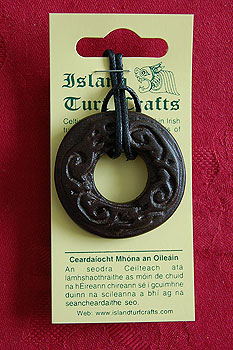 Navan Celtic Irish Turf Pendant
Price: $ 14.50
5000 year old turf was used to craft this historical piece of jewellery. It is a circle pendant with...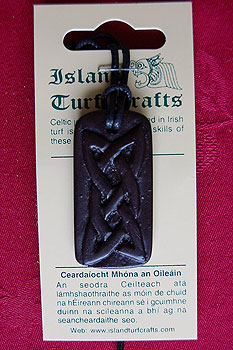 Oblong Celtic Knot Celtic Cross Pendant
Price: $ 14.50
Oblong Celtic knotwork design Irish turf celtic pendant. A really individual and unique piece of...