Vintage Irish Town Prints
Browse our old Irish vintage photograph online catalog containing thousands of vintage Irish photographs from the Ireland of yesterday. Dating from the turn of the 20th Century onwards, they provide a fascinating glimpse into the Ireland of yesterday and make wonderful gifts for people with Irish ancestry.
Welcome to our Irish Vintage Photography section.
Use our search tool above to look for your town or the town of your ancestors.
Christmas 2012 Offer - Buy any 4 pictures and pick a 5th for free.
NOTICE - Most images in this section are created from original pictures from our business partners My Home Town & our own Emerald Isle Gifts private photo collections and we assert our legal proprietary rights to these digital images.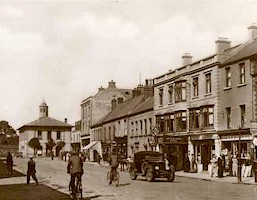 Vintage Irish Town Prints Subsections
Latest Items in Vintage Irish Town Prints