A jewellery box, also known as a casket, is a very important part of a ladies wardrobe, containing as it does her most precious items.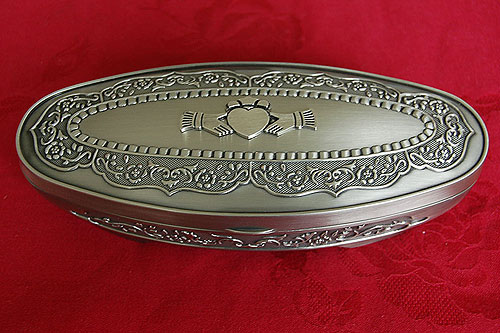 Irish Claddagh Mullingar Pewter
Price: $ 52.50
Exquisite intricately handcrafted Irish Claddagh jewellery box. Made by Mullingar Pewter here in...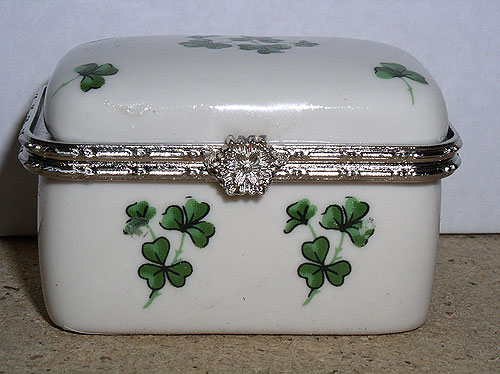 Ceramic Small Cute Trinket Box
Price: $ 6.50
Irish Ceramic Shamrock Small Cute Trinket Jewellery Box. Smart small miniature Irish trinket box....
Irish Claddagh Trinket Box
Price: $ 49.95
Delightful Irish Celtic Pewter Trinket Box handcrafted in Ireland by a skilled craftsman for...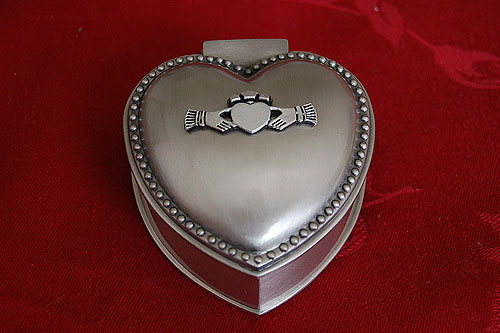 Mullingar Pewter Claddagh Jewellery Box
Price: $ 24.99
Superb design and quality Pretty heart shaped Mullingar Pewter jewellery box. With the distinctive...