Story of the Claddagh
The early history of the Claddagh goes back over 400 years to a small fishing village nestled on the shores of Galway Bay.
Here the Claddagh became a token of love, loyalty and friendship when a seafaring Spanish goldsmith fell in love with a girl from the Claddagh village and crafted the first Claddagh ring for her. Since that time the Claddagh has become a symbol of love throughout the world.
3 Other Claddagh Products Items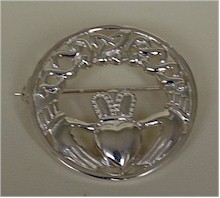 Silver Round Claddagh Celtic Brooch
Price: $ 52.50
Claddagh Celtic Round Love Brooch. Made from sterling silver. Handcrafted in Ireland. A lovely...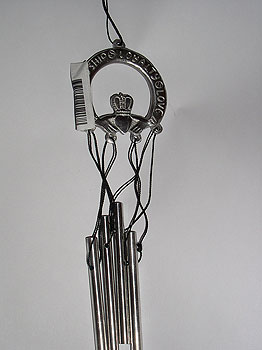 Claddagh Irish Miniature Wind Chime
Price: $ 9.99
Charming Claddagh Design Irish Wind Chime available online from our Irish Gifts Store.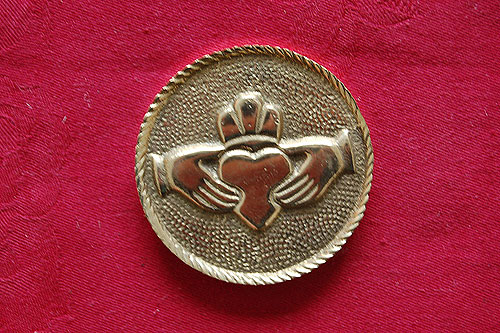 Claddagh Brass Paperweight
Price: $ 9.99
Irish claddagh paperweight made from solid brass. Crafted in Ireland. Paperweights originated in the...