As the saying goes there is no time like "Irish Time".
We offer a selection of quality made and Irish themed clocks.

Perfect for the home office or pub !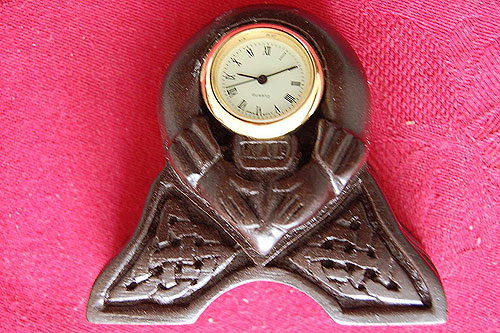 Claddagh Celtic Miniature Clock
Price: $ 42.50
Irish Claddagh Turf Peat Miniature Clock. Handcarved from Europe's oldest boglands, this Irish turf...