Irish ceramic pottery, though not a traditional Irish craft has become very popular in recent years and serves as an expression for the country's national life and reflection of its landscape.
Several craft potteries produce high quality ceramic ware.
2 Irish Ceramic Pottery Items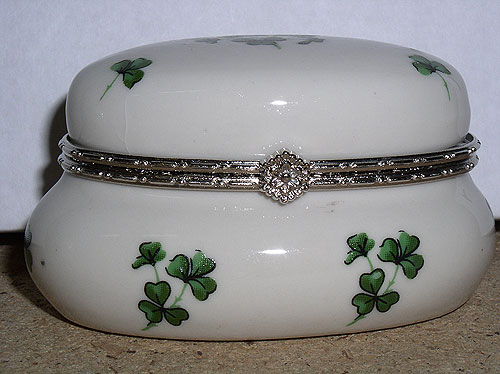 Shamrock Design Small Cute Trinket Box
Price: $ 6.50
Irish Ceramic Shamrock Small Cute Trinket Jewellery Box.
Smart small miniature Irish trinket...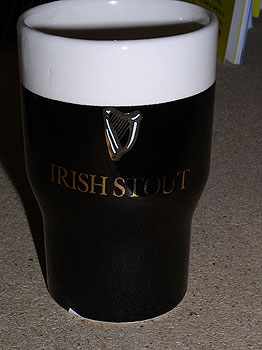 Irish Stout Beer Pint Novelty Glass
Price: $ 8.00
Novelty Irish Pint Beer shot glass made from ceramic. Measures 4.35' x 3'(11cm x 7.6cm approx)