Irish Embroidered Patches
Irish County Embroiderered Patches also available.
All badges are supplied with "iron-on" backing so it can be sewed or ironed on depending on preference.
To iron-on badges: Peel off backing if applicable and apply with dry iron
For best results fabrics with a pile require sewing.
11 Irish Embroidered Patches Items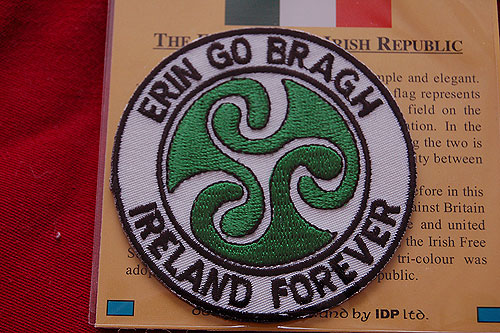 Erin Go Bragh Irish Embroidered Badge Patch
Price: $ 6.50
Erin Go Bragh, Ireland Forever. The badge can be ironed on or sewed. The dimensions of the badge are...