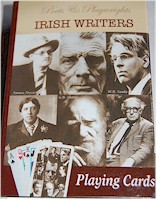 Our packs of Irish Playing Cards Decks feature a range of Irish themed topics and pictures. Includes Irish history, landscapes and scenic views, writers and the celtic art of Jim Fitzpatrick.
These decks of cards are a delightful reminder of your Irish ancestry.
Maybe they will also bring you a bit of Irish Luck !!!!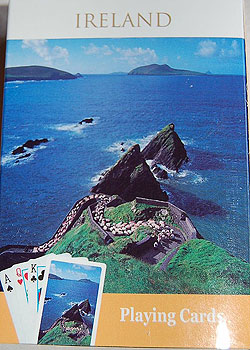 Ireland Kerry Dingle Dunquin
Price: $ 8.99
Pack of Irish Playing cards featuring a beautiful scenic view of the south coast of Ireland at...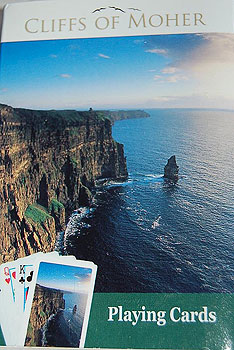 Cliffs of Moher Deck of Cards
Price: $ 8.99
The beauty and majesty of the Cliffs of Moher in The Burren Co. Clare. Captured in this superb...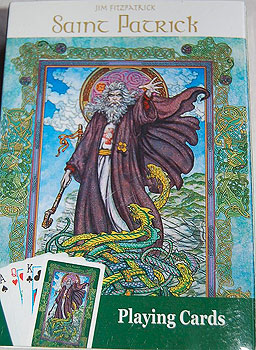 St Patrick by Jim Fitzpatrick
Price: $ 8.99
St Patrick Deck of Irish Playing Cards. Featuring the celtic artwork of legendary Irish artist Jim...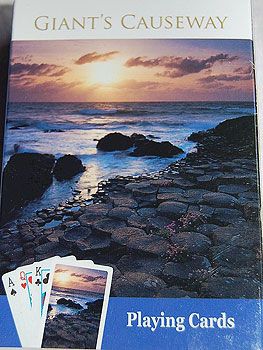 Giants Causeway Deck of Cards
Price: $ 8.99
Deck of playing cards featuring the world famous Giant's Causeway in Antrim, Northern Ireland,...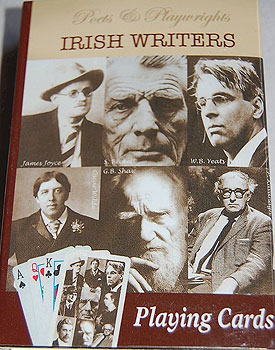 Irish Writers Playing Cards
Price: $ 8.99
Irish Writers feature on this deck of playing cards. Includes James Joyce, W B Yeats, Flann O'Brien,...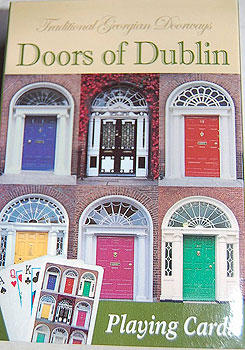 Playing Cards - Georgian Doors of Dublin
Price: $ 8.99
Dublin is very associated with its Georgian architecture around areas such as Merrion Square. This...