Despite the controversy over hunting in recent years, it remains popular in Ireland and during December and January in particular, hunts take place in many place across the country.
3 Horse Hunting Pictures Items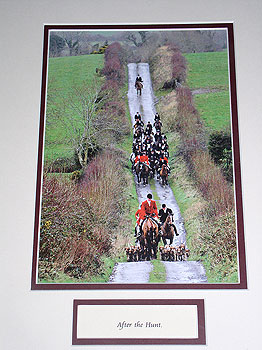 After The Hunt hunting
Price: $ 19.99
Horse and Hounds returning after a day's hunting. Mounted picture. Browse our full selection of...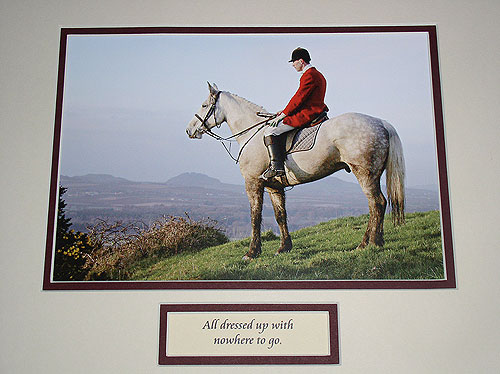 All Dressed Up & Nowhere to Go
Price: $ 19.99
Humorous mounted picture showing a rather forlorn looking Horse and Rider who look unsure as to what...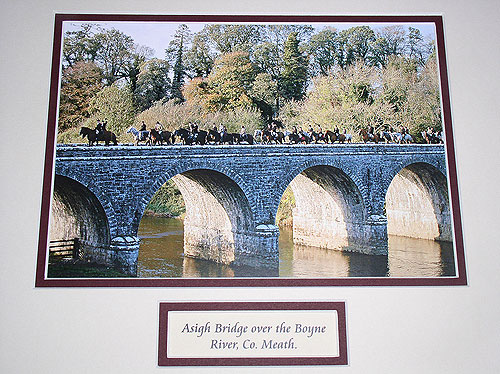 Hunt Crossing the River Boyne
Price: $ 19.99
Colourful mounted picture of hunt crossing the River Boyne in County Meath, Ireland, at Asigh...