Training on beaches is very popular for horses due to the healthy sea air and the salty water which helps a horses feet.
Ireland even has horse racing meets on beaches such as Laytown in County Meath.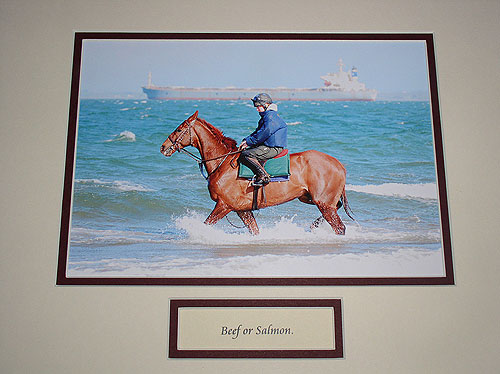 Beef Or Salmon on Beach
Price: $ 19.50
Superb mounted picture capturing one of Ireland's best loved racehorses, Beef of Salmon, taking...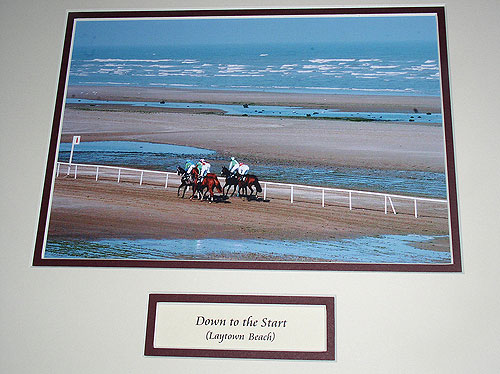 Laytown Beach - Down to the Start
Price: $ 19.50
Down to the Start. This great colourful mounted horse racing picture captures the pre-race...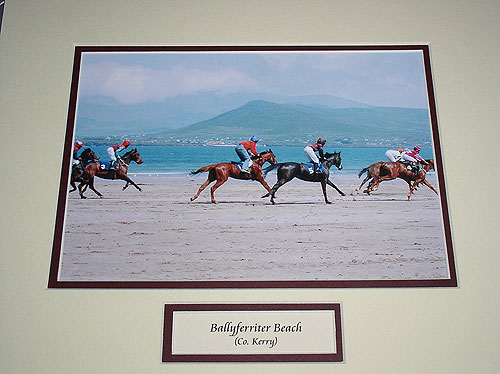 Kerry - Ballyferriter Beach
Price: $ 19.50
Great Irish horseracing print showing horses galloping on the beach at Ballyferriter in County...