All our horse racing pictures are available in both mounted and framed form.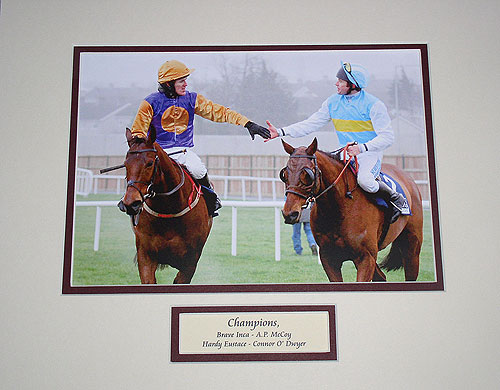 Champions: Brave Inca & Hardy Eustace
Price: $ 19.99
Champions. Mounted picture of Brave Inca with Tony McCoy and Hardy Eustace with Conor O'Dwyer, 2 of...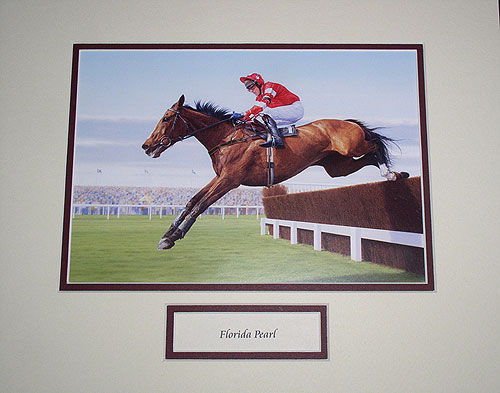 Florida Pearl Mounted Pic
Price: $ 19.99
Mounted picture of Florida Pearl, one of Irish horseracing's sporting legends who won an astonishing...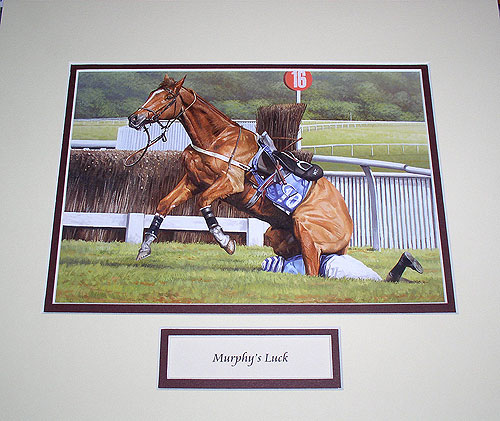 Murphy's Luck Horse Racing Style !
Price: $ 19.99
Humorous horse racing mounted picture. A horse and jockey part company in a less than glorious...