Range of pewter meaures, glasses, flasks and tankards from the world famous Mullingar Pewters.
The history of pewter making in Ireland goes back over 800 years and was revived in 1974 by Mullingar Pewter.
The pieces are crafted in the old traditional way by Irish craftsmen and women.
We hope you will enjoy the experience of holding a real piece of pewter in your hands.
8 Pewter Candleholders Items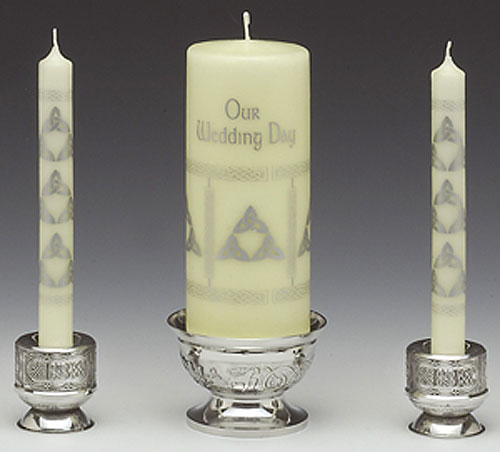 Wedding Celtic Pewter Candle Holder Set
Price: $ 175.00
Ideal for a wedding present, this set features an intricate celtic knotwork pattern on each piece....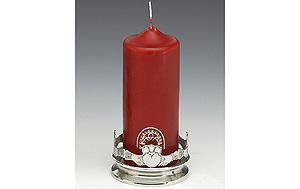 Claddagh Pewter Candleholder
Price: $ 54.50
Made in Co Westmeath Ireland by Mullingar Pewter. Handmade to very high standard. The holder has a...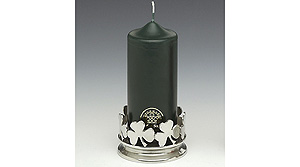 Shamrock Theme Pewter Candleholder
Price: $ 54.50
The candlestick holder is 3.5" inches diameter. Made in Ireland by Mullingar Pewter, the shamrock is...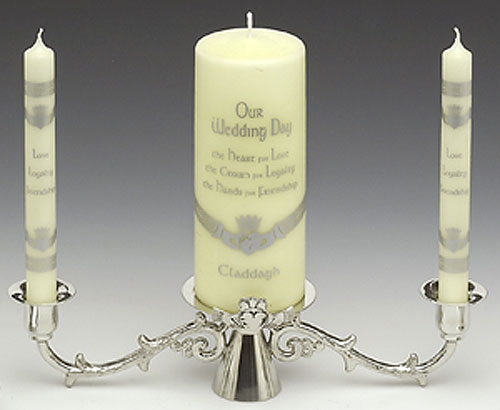 Pewter Wedding Candlestick Set
Price: $ 115.00
Stunning Claddagh design Mullingar Pewter candlestick set. The claddagh emphasises friendshi,...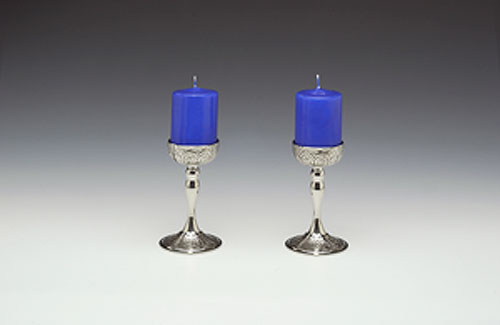 Book of Kells Pair of Candlesticks
Price: $ 104.50
Inspired by the Book of Kells, these candleholders are 4.5" inches high. Handcrafted in Ireland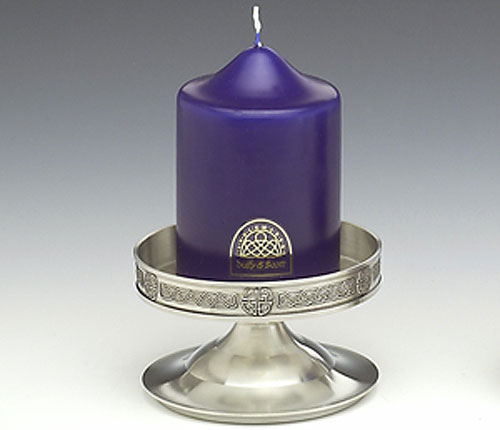 Mullingar Pewter Celic Candlestick
Price: $ 72.50
Celtic Knotwork design Irish Pewter Candlestick holder. Made by Mullingar Pewter in County...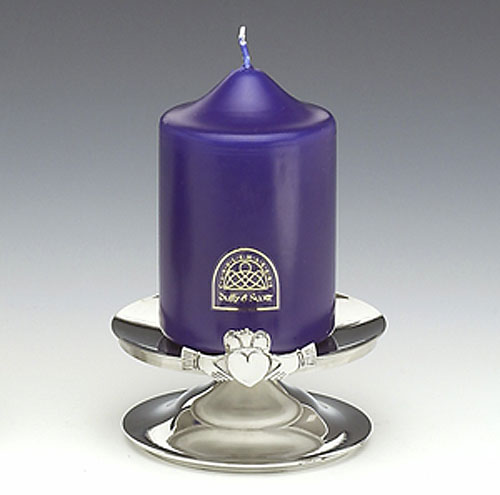 Claddagh Pewter Candlestock
Price: $ 72.50
The claddagh represents friendship (the clasped hands), loyalty (the crown) and love (the heart)....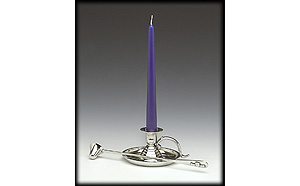 Pewter Candlestick & Candle Snuffer
Price: $ 115.00
Florence Nightingale Pewter Candlestick and Claddagh Candle Snuffer. Handmade in County Westmeath,...