Irish Life & Culture Prints
Rembering the Ireland of yesterday. This section features a wide range of Irish Life and Culture images, primarily from the turn of the 20th Century. These images give a great insight into the life and culture of Ireland of 110 years ago as well as highlighting the themes of the day such as economic emmigration.

Welcome to our Irish Vintage Photography section.
Use our search tool to look for your town or the town of your ancestors.
COPYRIGHT NOTICE - All scanned images in this section are created from original pictures from our business partners My Home Town & our own Emerald Isle Gifts private photo collections. Copying and use of our scanned images without permission from the owners of both collections is strictly prohibited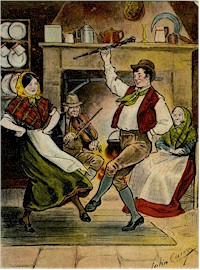 Irish Life & Culture Prints Subsections
Latest Items in Irish Life & Culture Prints