Irish bronze hand-crafted pieces Individually handcrafted here in Ireland to a high finish, the designs are inspired by ancient Irish Celtic Art.
We are delighted to present a range of bronze works from Irish Celtic Art Studios in County Monaghan in Ireland, their pieces are inspired by ancient Irish Celtic Art and Spirituality.
There has recently been a resurgence of interest in bronze work in Ireland leading to a revival of this ancient craft.

Together with breath taking presentation and packaging, they are without doubt the most competitively priced Irish bronze pieces on the market today.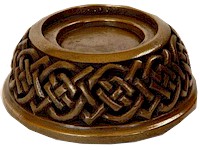 Irish Bronze Crafts Subsections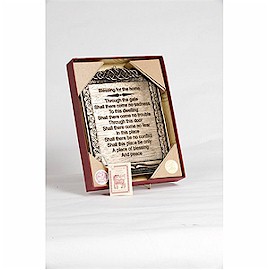 Irish Bronze Blessings
Irish Crafted Celtic Bronze Plaques. This is a Superb Collection of Irish Bronze Blessing and...
Latest Items in Irish Bronze Crafts